Operation Taghoy – 2/5/2023 – 2/10/2023
Please follow us on our journey leading up to and during our first mission since COVID shutdown all international travel. It was an honor to get back to what this organization loves most, mending faces…one child at a time!
The Teams of volunteers arrived in waves!
More arrivals today at Bicol International Airport. The other half is setting up at the hospital.

Megs Lunn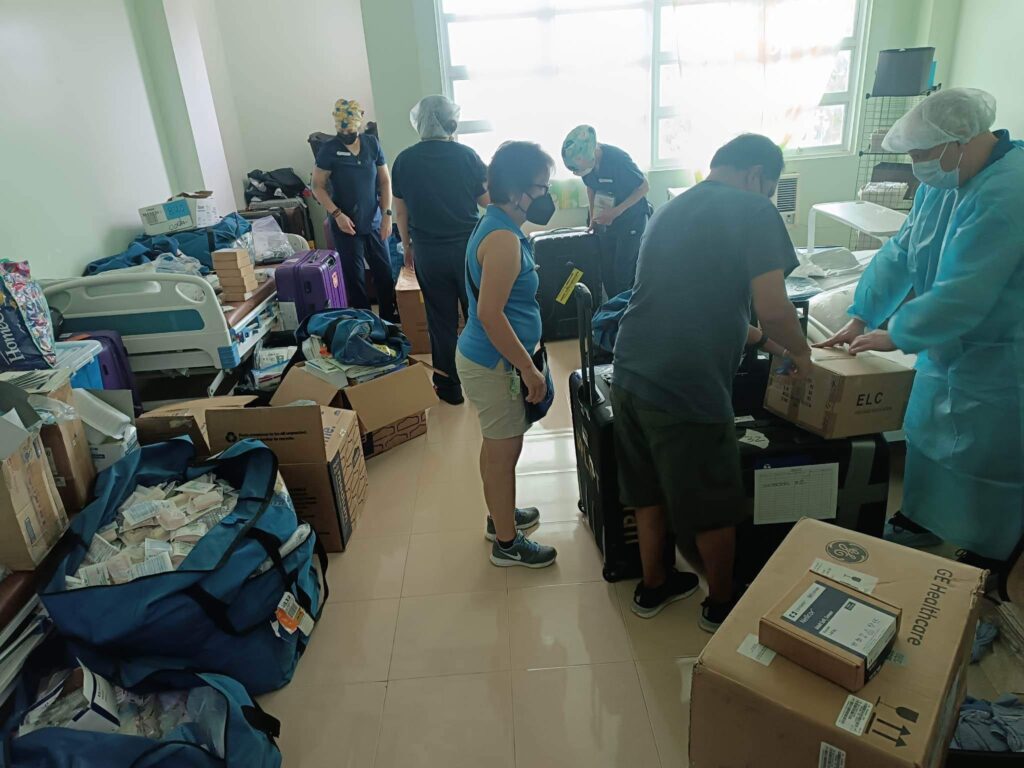 Setting up the spaces is a big part of why our leads volunteer to arrive earlier than the rest of the group.
Very few things more welcoming to the crew, than a large – handmade pizza – presented by the local Rotary of Metro Sorsogon – made by President Makki Jasareno. Special thanks to IPP Japps Callos.
Screening day! 2/4/2023; COVID testing and evaluating each of our potential surgical candidates. For the safety of our volunteers and of course OUR FAMILIES!
Thank you, Jamie Morgan – Paramedic and Dr. Jon Pei with the assist – for training 56-medical professionals in Advanced Cardiovascular Life Support (ACLS) over the course of 3-days. Can you imagine how many lives this will go on to save, long after Uplift Internationale has left the hospital?
Surgery Days 2/5 – 2/10. This is where our volunteers SHINE!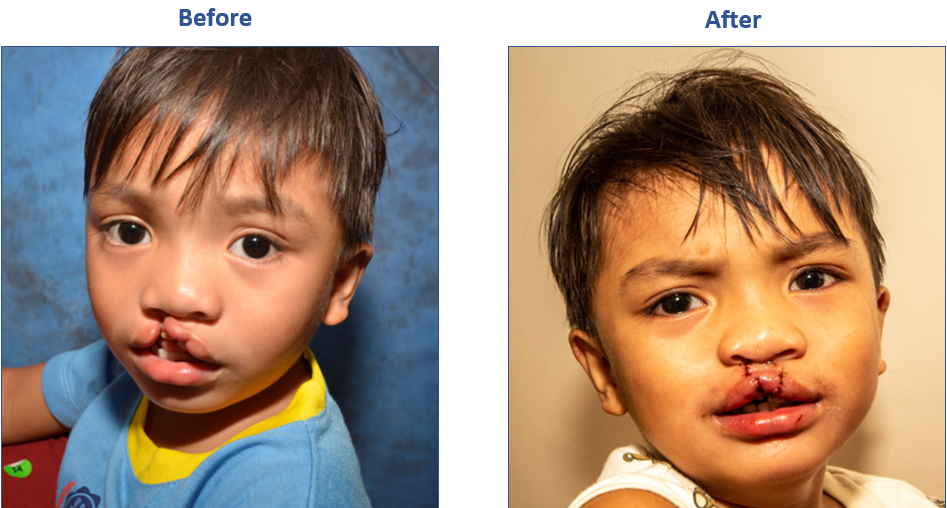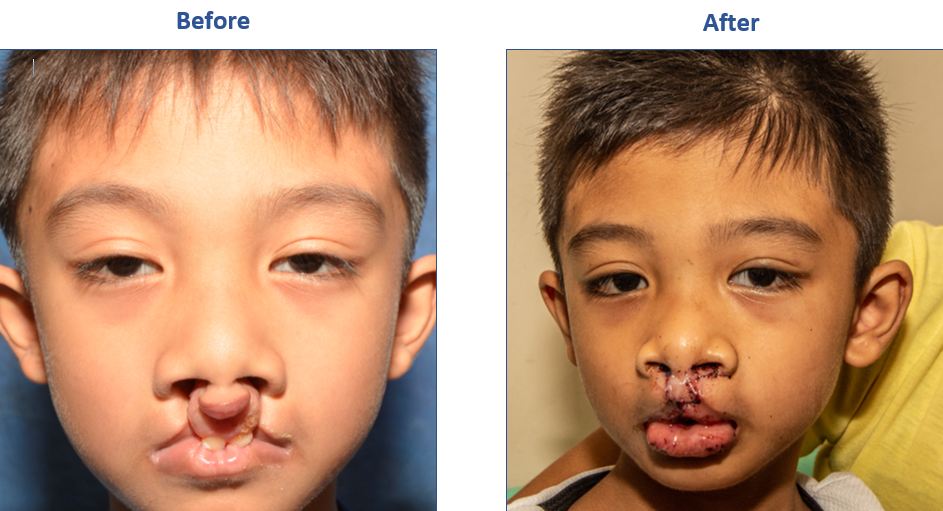 The transformation is amazing every time! A new smile enables children to go back to school, socialize, and do so with confidence. But what most might not understand is that this will improve their speech, feeding, breathing, and sleeping. Basic functions that some take for granted.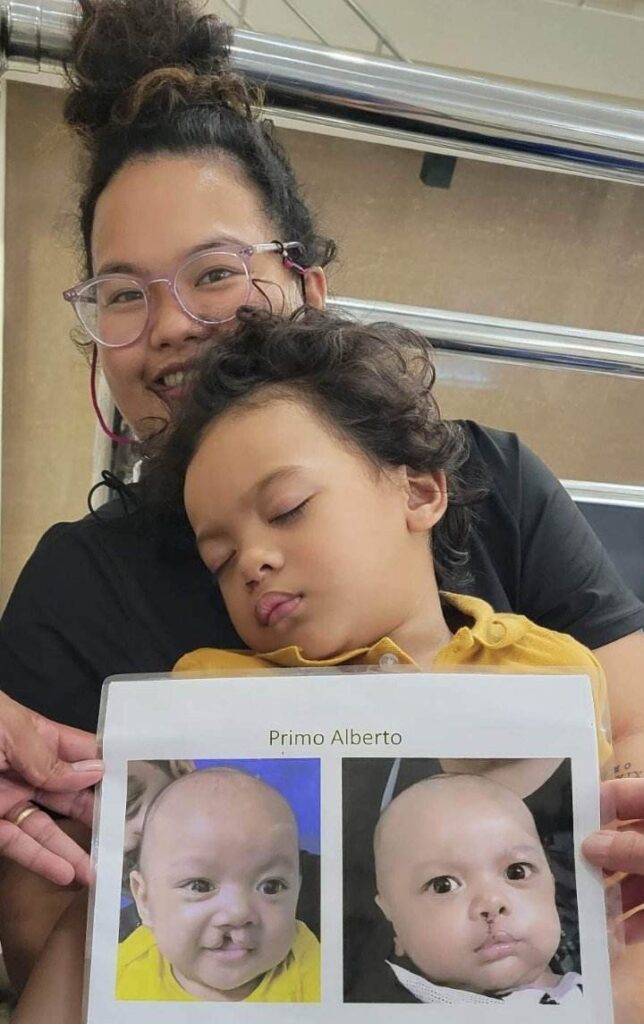 R and R, aka rest and relaxation. I like to include a few more, reflection and reset.
It is necessary for reflection after such an emotional and fulfilling journey. While the people who work alongside of you may not be blood family, we become a family connected from the heart.
Today a good number of our group solidified this important family dynamic whole enjoying the Bicol region, Sorsogon city, and beyond.
The Bulusan volcano, complete with hot springs warmed by the caldera of said volcano, a peaceful lake deep with the volcanic range.
The sea
Beauty is everywhere; even in the apparent struggle of the impoverished region we visited.
Nothing is of waste, but seen as an opportunity for more. Those with nothing are willing to give everything. Even the trees become a furtile ground for other fauna to flourish.
Resourceful in nature carries through in the resilience of the native Filipinos who call this region home.
While I am sitting on this plane waiting to take off from Manila to back home, the experience will forever live in my heart, alongside.my mission family.
Thank you #UpliftInternationale for allowing me this opportunity to fill my cup and give back where it is needed most. In the way that I am able.
I will continue to strive to be better and a humble servant to all.
My apologies to anyone I failed to tag. Please share my message of gratitude!
Amanda McKenzie – Outreach/Blogger