JAIME YRASTORZA, D.M.D. – Founder/President-Emeritus

Dr. Jaime Yrastorza left his native Philippines after graduation from high school to begin his collegiate studies at the University of Minnesota where he earned a bachelor's degree in psychology. Then, he obtained a doctorate degree in dental medicine from Washington University and specialty training in oral-maxillofacial surgery from Georgetown University. He maintained a private practice in Wheat Ridge, Colorado for 35 years before retiring in 1995.He was a frequent lecturer and author of scientific publications, a diplomate of the American Board of Oral-maxillofacial Surgery and a Clinical Associate Professor of the University of Colorado School of Dentistry. For 3 years immediately before and after retirement, he served as a United Nations Development Programme consultant in oral-maxillofacial surgery for the Philippines, helping to organize and develop a qualifying training program in his specialty at the St. Porres Charity Hospital of Manila. On a personal note, Jaime remains active in his community as a Rotarian.
STEPHEN KREBS, M.D. – President
Steve is a Colorado native having graduated from Wheat Ridge High and Colorado State University before attending medical school in Norfolk, Virginia. After residency he has worked at Wheat Ridge Internal Medicine. The first UI mission for Steve was 2010. After also serving on the 2011 Project Taghoy Steve went on to be on-island head of mission for 2013 and 2014. Dr Krebs took a brief sabbatical to care for his wife Ellen from 2014 until rejoining the UI board in 2020. In addition to medicine Steve enjoys distance running, railroad & military history, travel, and grandchildren. Steve has 3 adult daughters Courtney, M Nicole, and Hayley and as of 2022. For 2022 Steve was reappointed to the position of UI President & Head of Mission

GREG ARFSTEN, M.D. Past President/Pediatrician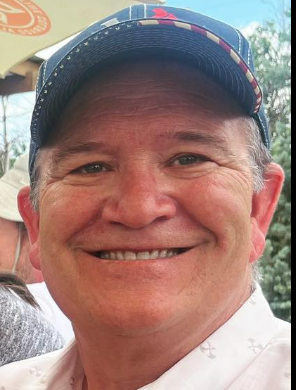 I've had the honor being selected to the role of President of UI. I'm excited to participate and help lead this exceptional mission. I'm a pediatrician with 26 years of clinical experience. I have participated with both local and international volunteer medical missions. I was fortunate to be on the 2017 and 2018 UI teams. I have been struck by the excellent care that UI doctors, nurses, and outreach staff provide the children that we have the opportunity to impact. My predecessors, Dr. Yrastorza, the founder of UI, Dr. Steve Krebs, and Dr. Jerry Capoot have set the bar high. They have developed relationships that allow us to continue to serve these lovely children in the Philippines. I hope to continue to foster relationships here and abroad that provide growth and success of UI's mission and purpose.
GERALD CAPOOT, M.D. Past President/Mission Coordinator

I was born, raised and educated in the Chicago area, including medical school and an otolaryngology (ear, nose and throat) residency at the University of Illinois College of Medicine in Chicago. My two years in the U.S. Navy included being the medical officer on a guided missile cruiser. After doing my internship at the old Denver General Hospital and a general surgery residency at the old Colorado General Hospital, I knew I would eventually return to Denver. After having been in private practice in otolaryngology for 45 years in Denver, Highlands Ranch and Littleton, , I am now retired. My first surgical mission with Uplift Internationale was in February 2011. I was so impressed by the quality of the work done by Uplift Internationale that I accepted an invitation to be on their Board of Directors
ELLIOT DUBOYS, MD, FACS – Past President/Lead Surgeon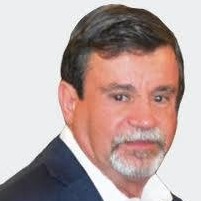 Dr. Duboys is an outstanding UI Mission Team member who has been providing mending care to Uplift's patients since 2001. He conquers the most intricate cases with ease and expertise. Dr. Duboys is in private practice in Long Island, New York where his greatest satisfaction is seeing the happiness his work brings to his patients.
Dr. Duboys is also an Associate Professor of Plastic Surgery at Stony Brook University Medical Center and Nassau University Medical Center where he has assisted in the training of over 70 plastic surgeons sharing his knowledge, experience, and philosophy. In 1984 he started the Cleft Lip and Craniofacial team at Stony Brook University where he chaired the team for 22 years.
Whether they have undergone a procedure to correct a major defect, needed reconstructive surgery after cancer or trauma, or cosmetic surgery, Dr. Duboys has been able to help his patients improve their physical appearance and live a more prosperous and meaningful life. Dr. Duboys' dedication to his patients and willingness to indulge in rare cases has given him the well-earned reputation as one of the most respected plastic surgeons in the field. He takes time to understand what each patient is seeking, what they expect, and the outcome they hope to achieve.
EDITH PASION, RN – VP of Missions, Taghoy Committee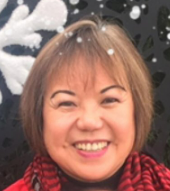 Edith Pasion was born and raised in the Philippines. She obtained a Bachelor of Science in Nursing Degree from the University of Santo Tomas in Manila. Right after, she immigrated to Kansas City, Missouri, married, and thereafter moved to Colorado. Her husband, Wilbert, and Edith, in thirty years of marriage, have had two children, Eric and Jessica.
Edith just retired from working at the Intensive Care Unit of Saint Joseph Hospital as a Staff Nurse and Clinical Scholar since moving to Colorado. She obtained her Master of Science in Nursing Leadership in the Health Care System at Regis University. Edith has assumed leadership positions in several Filipino-American and Asian Pacific organizations in the Metro Denver area; is a past president of the Philippine American Society of Colorado (PASCO); past Co-Chair of the Aurora Asian Pacific Community Partnership; and a founding president of the Philippine Nurses Association of Colorado.
Her involvement with Uplift Internationale started when she was president of PASCO, assisting with providing cultural presentations during fundraising events and promoting Uplift Internationale among the membership of the Filipino-American and Asian Pacific organizations. Prior to being a Board Member, Edith was part of the Circle of Advisors and a medical mission volunteer. "Providing excellent care to the poor children of the rural Philippines is what UI believes and delivers!"
JAMES NIQUETTE, Finance Committee/Treasurer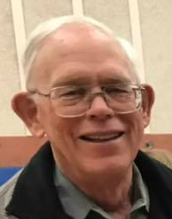 Born in Garden City, Kansas, Jim grew up in Colorado, served in US Navy, graduated from CU Boulder, and worked in Accounting for many years. Jim's family includes his wife Bonnie, now Betty, and two children who reside in the Denver area. Jim's association with Uplift Internationale began about 2002 when he assumed the role of Treasurer as replacing Patricia Yrastorza in that role. He participated in two UI missions to the Kalibo and Tacloban areas as an outreach member. In my role the treasurer process has evolved to incorporate the services of an outside accounting and CPA firm.
My other volunteer activities include work at the Habitat for Humanity Restore, the Denver Asset Building Coalition, and as a tutor for the Whiz Kids group.
"Just remember that these children can now smile, talk louder and walk faster because of our focused mending care."
JAMIE BELL – Outreach Lead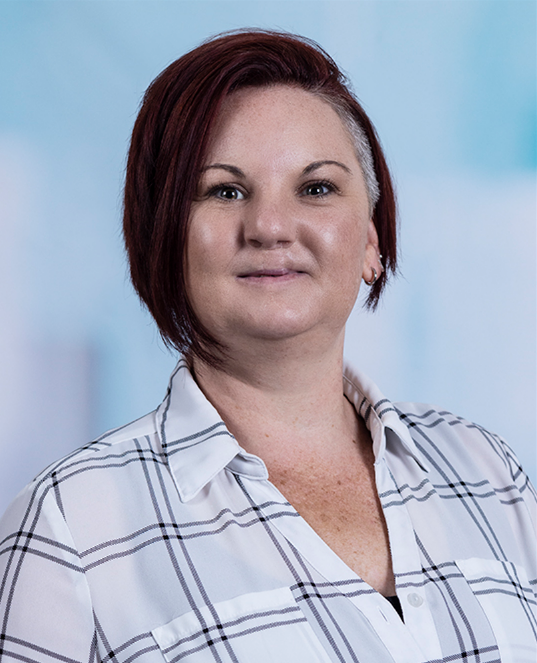 Jamie comes from an administrative background at Children's Hospital of Colorado. Jamie was born with a bilateral cleft lip and palate. As such, Jamie has the empathy and experience to providing resources and support to cleft patients and their families.
Jamie has overcome many of the same challenges UI's patients face and has the opportunity to empathize with them unlike others within her mission duties. Jamie also plays a vital role to UI as an avid fundraiser guru, always sharing new ideas and assisting in every single aspect of raising funds. "I am honored to be a part of this board."
ERIN TROUT, R.N. – Board Member/OR nurse
 …about Erin …more to come
Executive Director – 2023
AMANDA MCKENZIE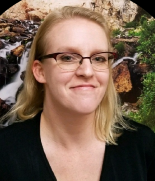 …about Amanda…more to come