How It All Began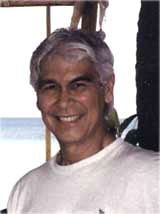 In 1989, maxillofacial surgeon Dr. Jaime Yrastorza led a five-member medical group in the inaugural mission of Uplift Internationale. Each year since, Uplift Internationale has returned to the Philippines with a team of medical professionals and outreach volunteers. Since the mid-90's, the organization's program activities have focused on providing care to children born with facial deformities, primarily clefts of the lip and palate.
The project can continue, only but with assistance of interested donors. In the words of Dr. Yrastorza: "Without the continuing support of like-minded individuals, foundations and organizations, these children have little chance of living normal, happy lives."
The Founder
Dr. Jaime Yrastorza left his native Philippines after graduation from high school to begin his collegiate studies at the University of Minnesota, where he earned a bachelor's degree in psychology. Then, he obtained a doctorate degree in dental medicine from Washington University and specialty training in oral-maxillofacial surgery from Georgetown University.
He maintained a private practice in Wheat Ridge, Colorado, for 35 years before retiring in 1995.
He was a frequent lecturer and author of scientific publications, a diplomate of the American Board of Oral-maxillofacial Surgery and a Clinical Associate Professor of the University of Colorado School of Dentistry.
For three years immediately before and after retirement, he served as a United Nations Development Programme consultant in oral-maxillofacial surgery for the Philippines, helping to organize and develop a qualifying training program in his specialty at the St. Porres Charity Hospital of Manila.
On a personal note, Jaime remains active in his community as a Rotarian.