Operation Taghoy: Our Annual Medical Mission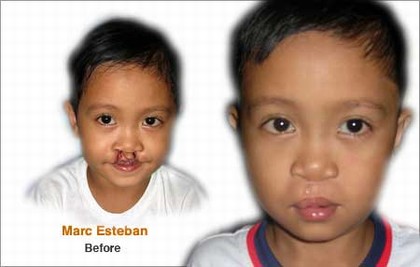 Each year, Uplift Internationale conducts a two-week medical mission to provide reparative surgical care to indigent children in the rural Philippines born with facial deformities, primarily clefts of the lip and palate. The care is provided by healthcare professionals and outreach personnel who donate their time and expertise in addition to funding 100% of their travel, meal and lodging expenses. The care is provided without cost to the children or their impoverished families and with minimal burden to the host hospitals.
This humanitarian mission – named Operation Taghoy (a Filipino word for whistle) – helps to change a life of shame and ridicule to one of hope and promise.
This yearly medical mission would not be possible without the help of our partners in both the Philippines and the U.S., our generous volunteers and the support of donors like you.