Jaime Yrastorza to receive the 2012 Asian American Heroes of CO Award
Jaime Yrastorza, D.M.D., will be receiving the 2012 Asian American Hero of CO Award on Saturday, May 26 at 10 a.m. at King's Land Restaurant. 
Click the link here to view the full story: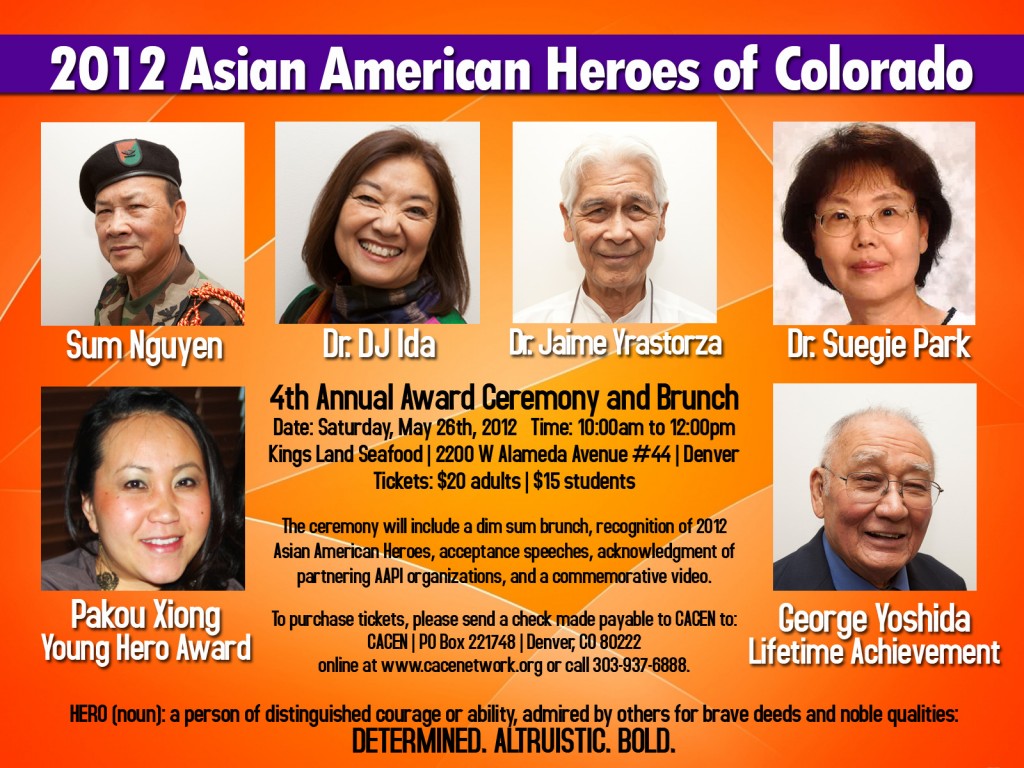 http://asianavenuemagazine.com/2012/asian-american-heroes/
Jaime Yrastorza calls himself an active Rotarian and a proud American citizen. Dr. Yrastorza left his home in the Philippines in 1950 after graduating from high school. He earned his bachelor's in psychology from the University of Minnesota and a doctorate in dental medicine from Washington University. Then he received specialty training in oral-maxillofacial surgery from Georgetown University. Dr. Yrastorza maintained a private practice in Wheat Ridge for 35 years before retiring in 1995.
In 1989, Dr. Yrastorza founded Uplift International, an organization that gathers a team of medical professionals and volunteers to travel to the Philippines yearly to provide care to children born with facial deformities, primarily clefts of the lip and palate. The volunteers provide care at no cost to families.
"It is a haven for healthcare experts who want to share their expertise in care of the impoverished," said Dr. Yrastorza.
Dr. Yrastorza also served as program consultant in oral-maxillofacial surgery for the Phillippines for the United Nations; he helped organize and develop a training program with his expertise for a hospital in Manila.
Dr. Yrastorza said his work is fueled by awareness that there are countries in the world that have a high number of impoverished individuals and the U.S. has an abundant source of individuals who could participate in this wisdom. A father to five and a grandfather to 14, he encourages people to take advantage of the many opportunities the country has to offer.
"This is a country that is full of opportunities to achieve your dreams and a country that gives commensurate awards for hard work," he said.