Read about our 2012 Mission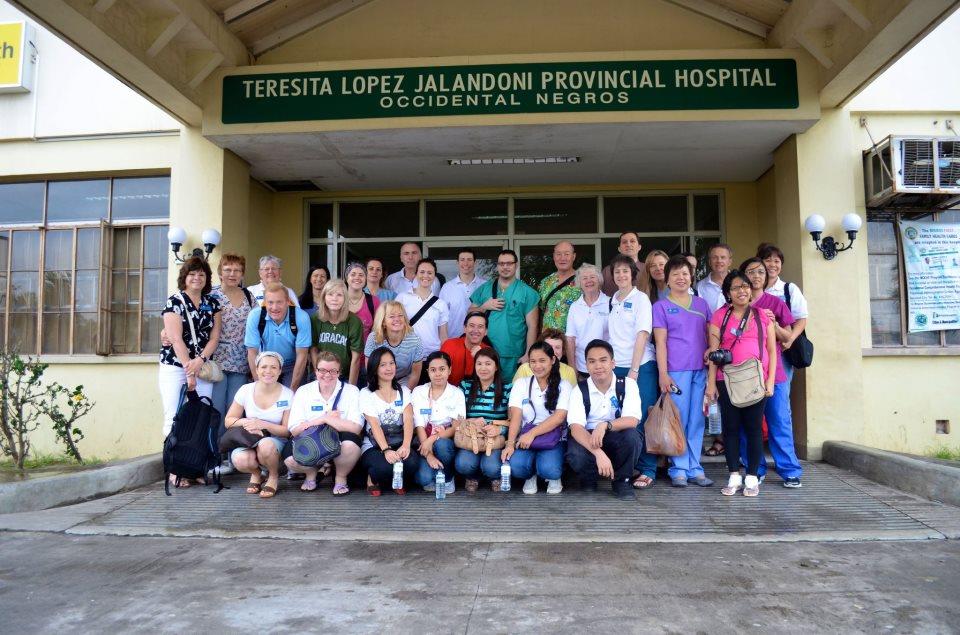 2012 marked the 23rd consecutive year Uplift Internationale has visited the Philippines and for the first time in three years, Operation Taghoy activities were conducted at two sites. The first Mission Team left Denver early the afternoon February 2nd, just missing a blizzard that closed DIA for more than twenty-four hours. Thirty hours later, patients were receiving operations at the Silay District Hospital in the province of Negros Occidental. The team members came from as far away as Australia and upstate New York. As is the case with all UI missions, Filipino surgeons from Manila, including Drs. Xenia Velmonte and Glenda da Villa participated in the first week mission activities.
The first week posed a particular challenge due to a major earthquake that hit the region February 6th. Although the entire staff was literally "rattled" no surgeries were canceled. In gratitude for the mission, the Mayor of Silay, Jose Montelibano, hosted the team to an afternoon guided historical tour of the region. The Rotary Clubs of Silay and Bacolod North offered their support and hospitality. Dr. Yrastorza, on behalf of the Mission Team, pointed with gratitude to the "essential contribution of our local partners in ensuring the success of the mission."
The second week's activities were at the Gov. Celestino Gallares Memorial Hospital in Tagbilaran, Bohol. This mission was enabled and hosted by the departments of Pediatrics and Surgery with coordinating efforts of the Senior Consultant of Pediatrics, Dr. Vivina Chiu of Cebu City. The Rotary Club of Tagbilaran were equally enthusiastic hosts. The patients who received the mending care were diminished in number primarily due to the overlapping schedules with other foreign mission groups – a happenstance that UI will take into consideration in future selection of venues and dates of activities.
Dr. Yrastorza, reflecting on the mission, stated: "overall, UI sincerely appreciates the humanitarianism of the Mission Team members; the organizational efforts of the Taghoy Committee, led by Head of Mission Dr. Steve Krebs; the participative support of the Hospital staffs, on advocacy by Dr. Vivina Chiu; and, the hospitality of the many Rotarians of Tagbilaran."